More pics/vids/verbs/nouns from Jackson, Driggs and surrounding areas.  Overall had a great trip, even accounting for the fact that the drive was about as fun as taking a cheesegrater to your genitals.  I would have liked to be able to fully disconnect (for the first time…ever?) and get more riding and flyfishing in but had to keep a life line to the outside world connected so I could handle some biz in the AMs and PMs.  One day I'll be able to take a trip with no wifi/mobile/computer….or so I tell myself.
After a week in the area I still stand by my initial 30 second impression, that Jackson is the type of place you go to hoping to get away from the type of people that live there.  Like all mountain towns there's an 'under class' of amazing people that have made the lifestyle decision to (at least temporarily) eschew wealth accumulation for recreational opportunities – basically, my type of people.  However, on first glance in the town all you see is what comes off as a (and I know it's not as their history is deep) faux-western town crawling with people eating up carnival-esque 'old time photos' and other bullshit.  In the end I guess those kind of things help keep people in jobs, so it's a necessary evil and I know you have to balance the good and bad, but I just can't stand that all mountain towns have spent the past 15+ years in an arms race to scrape off all tarnish and other unique character in exchange for 'village resort style living!' and 'granite countertops!'  My advice is to stay on the Driggs/Victor side, or just drive up some forest service roads to camp every night and stay away from the towns at all!
Anyways, enough rants and onto the photos.
Sick bay window bus in Grand Teton National Park.  Yes, I've got much love for VW busses of all years/body styles.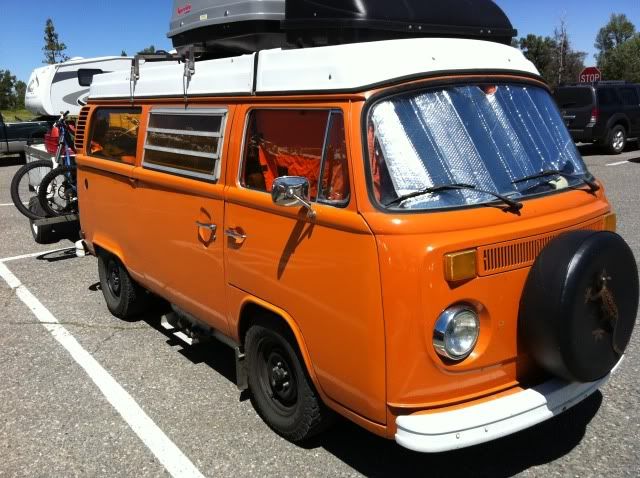 Ended up randomly meeting the couple that owns this bus on the trail (they've been on a ONE YEAR roadtrip from Canada!) and it's pretty pimped out.  Raby Camper Special engine and SICK homemade trailer.  Would love the plans for this.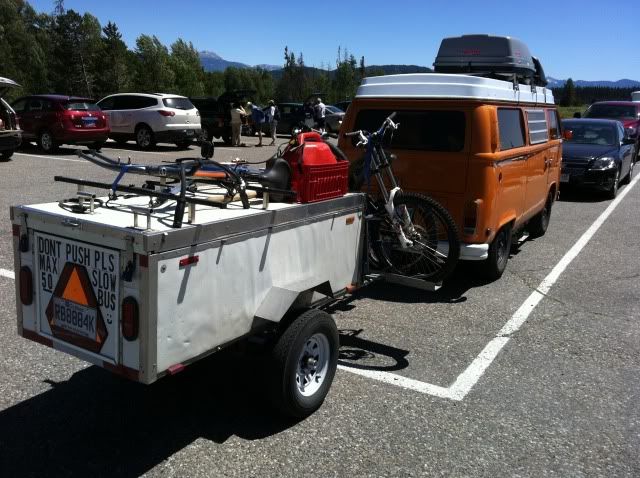 View from Taggart Lake in the park, only flyfishing I got in during the trip.  I can say with 100% certainty this view doesn't suck.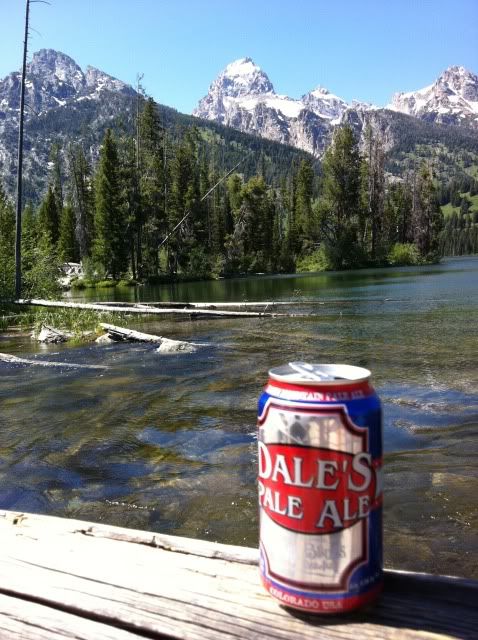 Hood ornament at JHMR.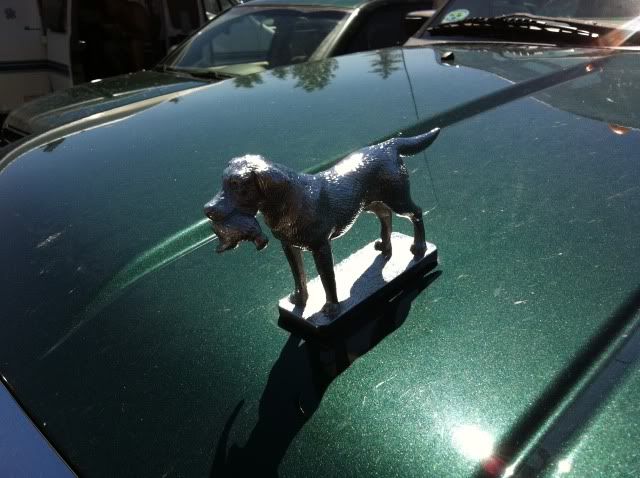 I've wanted to ride this place since…8th grade?  Was cool to finally see it, even if it was the offseason.
Best deal in the valley is the FREE trip up the gondola after 4:30 to a (near) summit bar that has buy-1-get-1 beers (aka $2.50 per) til 6PM.
View from gondola looking down on Bandit in the Jackson Hole bike park.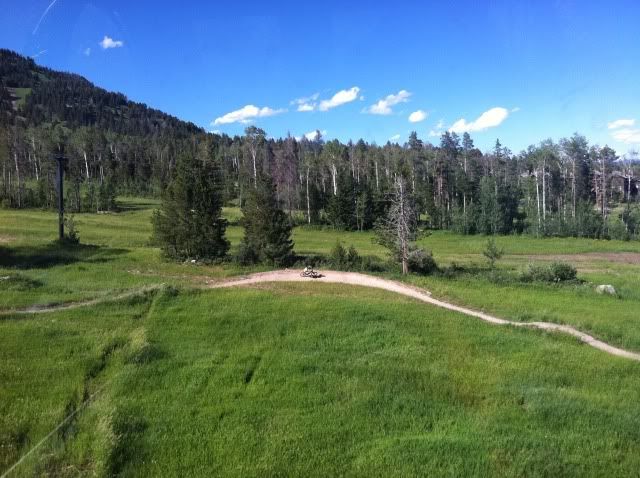 MOAR Bandit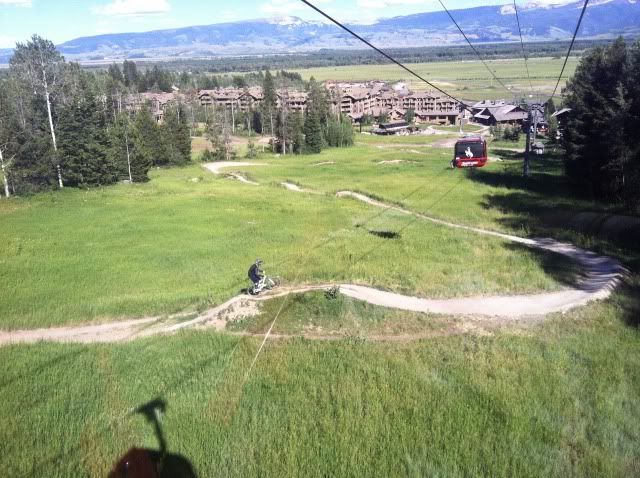 A Snake River Pale Ale (decent, but I'd stick with their Pako's IPA if given a choice) and view to the summit of JHMR
As we were 1/2 mile from the base of Snow King hit that up quite a bit for rides, climbing up part/all of Snow King depending on how I was feeling and exiting via Cache Creek.  Wish that kind of riding was out my door here in Portland!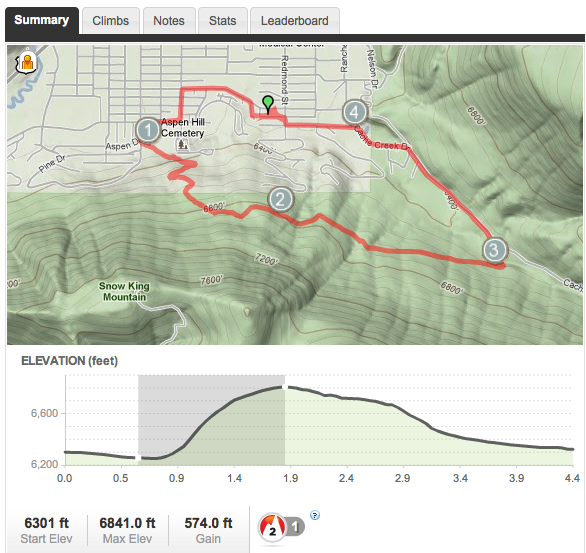 This is just part of the climb.  Let's just say you feel your sea level legs/lungs quickly.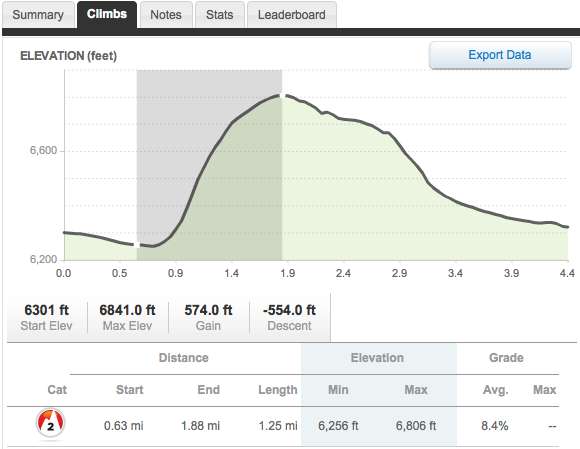 This is what my legs thought the first day I did the climb
Finished the week in Victor/Driggs/Grand Targhee for the Wydaho Rendezvous, a mountain bike festival and fundraiser for the local Teton Trails and Pathways organization.  Cool, well ran volunteer driven event that felt like a local rider family reunion.  Demo rides, group rides, races and parties on Friday and Saturday nights, and a schwag raffle.  Sadly was only able to make Friday's festivities (broke myself off pretty good on my ride + had a wicked hangover courtesy of another newfound friend/TGR Mag Tye1On – aka wasn't feeling the 9AM ride I signed up for), but demoed a Yeti SB-66 and went on a beautiful ride through wildflower laced singletrack with views of the Tetons with a new friend in who was kind enough to lead me around.  Note that Grand Targhee starts around 8200 feet so bring your supplemental oxygen.  If you get a chance to catch the Yeti Demo van when it comes to your town I highly recommend it, they had a gang of bikes ready to go and a SICK Yeti blue Dodge Sprinter.
Friday's post-ride 'office'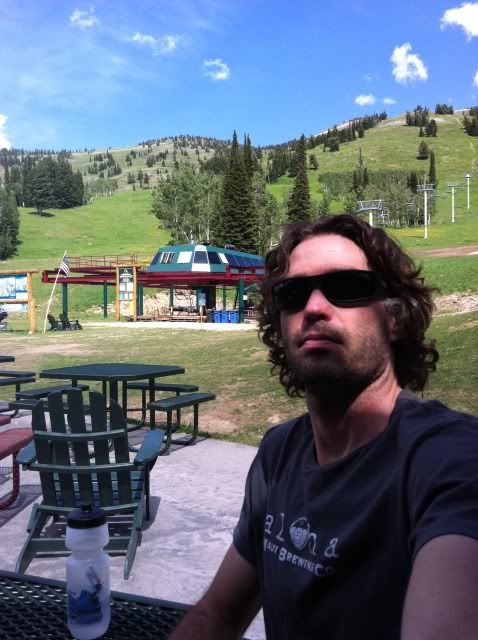 Corner office view.  Call me CEO of the Grand Targhee.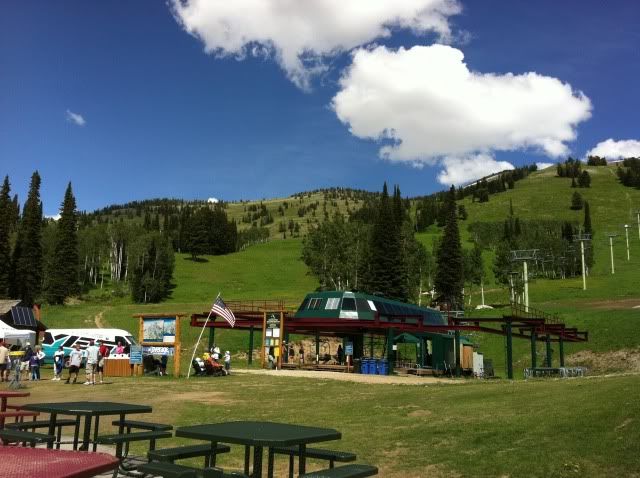 Spotted a full on double rainbow all the way on my drive back to town!  Still not sure what it means.
Back at Grand Teton Brewing for the Friday Wydaho party they had a bunch of stuff going on.  Keg pulls, trials riding, beers, food, raffle, etc.  My only feedback would be it's too bad they can't have everything up at Grand Targhee – kind of lame to have to drive down from the resort back into town for the parties, would be far better if it was all at the resort as they've also got camping there.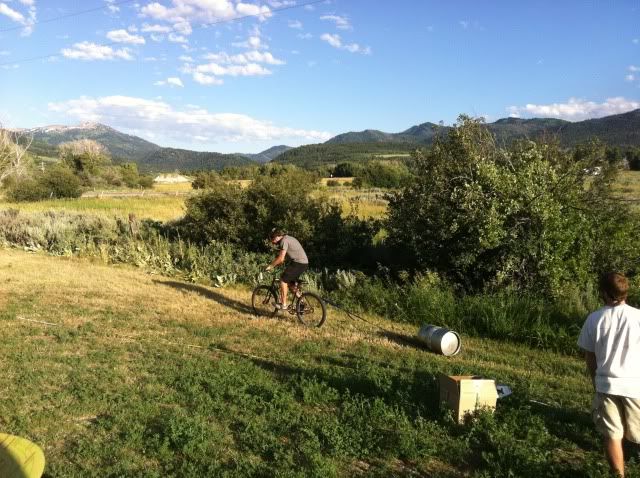 Trials.  Oddly enough this guy went to college with one of my friends up in Tacoma.  I kind of want a trials bike.
Black Canyon ride on Teton Pass.  So sick!  Sadly the GoPro died during the good part of the downhill so didn't get any good footage.  I'll post what I did get later though.  Was hoping to not get eaten by a bear as for the longest time was just me in this SICK downhill thru wildflower covered hillsides, stream crossings, rooted out trails, etc.  So fun!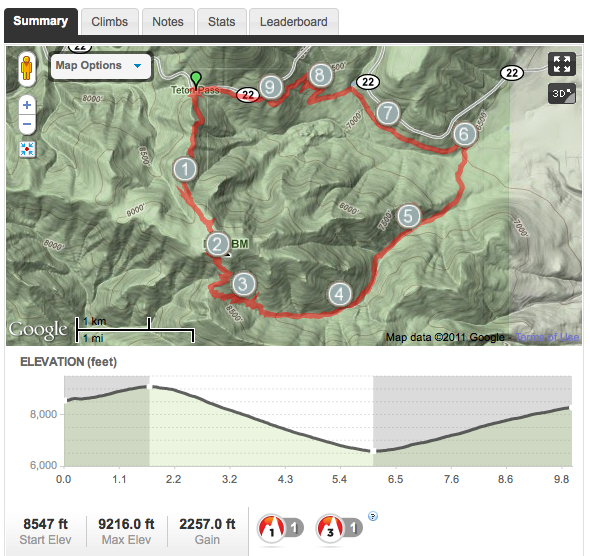 That last little bit of the ride was a bit tiring.  Channeled my inner Andy Schleck solo breakaway that day.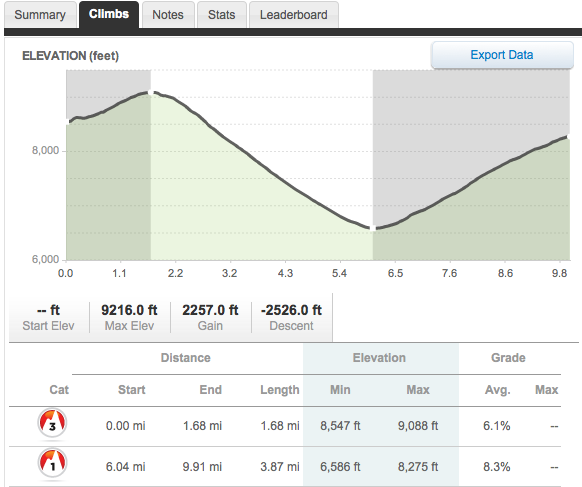 Was super stoked to get back to the parking lot and chug some water and take in the views!